Priority One Podcast //

Priority One Episode 89 Nightmares of Futures Past
Priority One Episode 89 Nightmares of Futures Past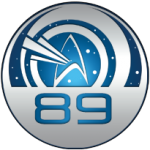 Podcast: Play in new window | Download (Duration: 54:01 — 49.5MB)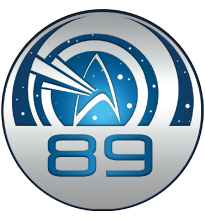 16 July 2012 | Hello Captains!  Welcome to Episode 89 of Priority One recorded on Thursday, July 12th, 2012 and hosted on our brand new PriorityOnePodcast.com!
In this episode's Blank of the Week we spotlight an awesome article that takes us beyond the Con!  We'll find out what happened This Week in Trek and what Captains can expect on the Star Trek Online Calender.  In STO news, we cover Season 6 Dev Blog 11, the new Ask Cryptic, and Season 6 goes Live!!!. We deliver all the details and our 1st hand experiences with the new Tholian content. We also have two very special guests joining us on this episode of Priority One! Have a listen and find out who!
Lastly, before wrapping up, we'll review incoming transmissions from you — Our listeners.
I hope you iTunes listeners have updated your RSS Feeds — Now that we've moved to our own site, you won't be getting the latest episodes… not unless you subscribe to: http://feeds.feedburner.com/trekitout/priorityone
Also be sure to submit all your questions and comments through our new Priorityonepodcast.com website!  We are no longer using our old Quantum Cafe email and website for submissions, so be sure to send them instead to incoming@priorityonepodcast.com or use our handy submission form on our website www.priorityonepodcast.com!  We will likely also be recreating the forums on our new website as well, so be sure to stay tuned for more information on that.  Meanwhile, you can post comments on our episode posts!
Engage!
3 Comments
ON "

Priority One Episode 89 Nightmares of Futures Past

"
Our Sponsors
Want to advertise on Priority One?
Get in touch with us »
Copyright © 2013 Priority One Podcast.
Star Trek Online ™ & © 2012 CBS Studios Inc. All rights reserved. STAR TREK and related marks are trademarks of CBS Studios Inc.