Priority One Podcast //

305 – Nothing Left Behind | Priority One Podcast:...
305 – Nothing Left Behind | Priority One Podcast: A Star Trek News Show

Podcast: Play in new window | Download (Duration: 48:46 — 67.9MB)
Subscribe: iTunes | Android | Google Play | RSS | More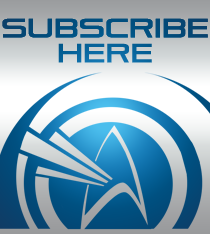 Greetings, Captains! You're listening to EPISODE 305 OF PRIORITY ONE PODCAST, your weekly report on all things Star Trek! Recorded LIVE on Friday, February 9th, 2017 and available for download or streaming on Monday, February 13th at PriorityOnePodcast.com!
This week we're Trekking Out what could be the new score for Discovery, and how Hollywood is giving Star Trek makeup a nod. In Star Trek Online news, there's a big ship bundle you'll want to hear about, plus a bucketload of new features out on console this week. Later, we'll check in with Jake and Cookie on the Promenade.

As always, before we wrap up the show, we'll open hailing frequencies for your incoming messages!

TOPICS DISCUSSED
Trek It Out
Star Trek Online News
The Promenade


Star Trek trillion-cut gemstone rings
THIS WEEK'S COMMUNITY QUESTIONS
Did you notice all the humanoid species in Star Trek Beyond? Did they stand out to you?
What are your thoughts of this symphonic score?
What are your first experiences with the launch of Agents of Yesterday on console?
BE SURE TO VISIT OUR YOUTUBE CHANNEL AND SUBSCRIBE TO THE PREMIER STAR TREK ONLINE PODCAST!
Priority One Productions is always looking for new team members that have a passion for Star Trek. Please know that all of our positions are volunteer, but we do offer a well-known outlet for your work. If you have a skill that you believe could enhance our content, then send your contact information and experience along with a few writing samples to INCOMING@PRIORITYONEPODCAST.COM
Did you miss any of our great Blogs last week? Stop by THIS LINK and see for yourself! How about our latest Video Release? You can also follow us on the social media sites! We're on Facebook! Head over to WWW.FACEBOOK.COM/PRIORITYONEPODCAST and say, "Hi!" Or, Check us out on Twitter via @PRIORITYONEPOD for show times and other cool stuff.
Liked this episode? Totally hated it? Leave a comment below or CONTACT US via our handy web form! Enjoy the show!
1 Comments
ON "

305 – Nothing Left Behind | Priority One Pod...

"
Leave us a voice message!
Copyright © 2013 Priority One Podcast.
Star Trek Online ™ & © 2012 CBS Studios Inc. All rights reserved. STAR TREK and related marks are trademarks of CBS Studios Inc. This website is not endorsed, sponsored or affiliated with CBS Studios Inc. or the "Star Trek" franchise. The STAR TREK trademarks and logos are owned by CBS Studios Inc.