Priority One Podcast //

Priority One Episode 154 — Vothing Around the Chr...
Priority One Episode 154 — Vothing Around the Christmas Tree
Podcast: Play in new window | Download (Duration: 57:21 — 78.8MB)
Subscribe: iTunes | Android | Google Play | RSS | More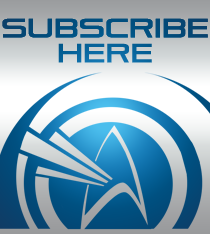 Greetings, Captains! You're listening to Episode 154 of Priority One Podcast, the premier Star Trek Online podcast! This episode was recorded live on TrekRadio.net on Thursday, December 19th, 2013 and published for download on Monday, December 23rd at PriorityOnePodcast.com!
You'd better not pout, and you'd better not cry, but this is the last episode of Priority One Podcast for 2013! Joining us for this festive and reflective show are James, Elijah and Tony who have a show that's guaranteed to make your heart grow three sizes bigger. In this week's show, we talk more Trexels as we Trek Out the game with Lead Designer Craig Bolin! In STO News, we get all nostalgic as Cryptic takes us on a year in review and hints at what's coming in 2014 — but that's just the tip of this festive iceberg as there is an avalanche more news and presents coming our way! The Romulan Survivor Duty Officer pack is getting an upgrade, as is the entire roster itself including an awesome new ship that has not only a fantastic new console but a torpedo launcher that's sure to be a winner; Voth set bonuses that will give the Romulans a run for their money; new small craft, a sale on Master Keys and the latest patch notes to hit Holodeck before we dive headlong into a discussion on the changing state of MMOs, and what this means for the players of STO! Then, in this week's Community Spotlight, our resident foundry guru ChivarlryBean returns with a Foundry Review of "A Time To Search", and of course as always, we'll open hailing frequencies and see what's incoming from YOU, our listeners.
Topics Discussed
This Week's Community Questions
What is your favorite feature added to STO in 2013?
Has there been a change to STO that ever threatened your desire to continue to play? Or were you that newbie passerby that nearly stopped playing because of negative feedback from the community towards the game?
Let us know your thoughts in the comments section below!
We are Live on TrekRadio.net every Thursday at 10pm ET / 7pm PT! If you'd like to join us live, during the show, Trek Radio has a built in IRC Chat client. Just click on the Community menu tab and select IRC Chat – input your desired screen name and enter!
The Priority One Network is always looking for new team members that have a passion for Star Trek.  Please know that all of our positions are volunteer, but we do offer a well known outlet for your work. If you have a particular skill that you believe could enhance our content, then send your contact information and experience along with a few writing samples to incoming@priorityonepodcast.com
Did you miss any of our great Blogs last week? Stop by this link and see for yourself! How about our latest Video Release? You can also follow us on the social media sites! We're on Facebook! Head over to www.facebook.com/PriorityOnePodcast and say, "Hi!" Or, Check us out on Twitter via @stopriorityone for show times and other cool stuff.
Liked this episode? Totally hated it? Leave a comment below, Contact Us using our handy web form or leave your comments on the STO Forum thread for Episode 154!
Enjoy the show!
3 Comments
ON "

Priority One Episode 154 — Vothing Around th...

"
Leave us a voice message!
Copyright © 2013 Priority One Podcast.
Star Trek Online ™ & © 2012 CBS Studios Inc. All rights reserved. STAR TREK and related marks are trademarks of CBS Studios Inc. This website is not endorsed, sponsored or affiliated with CBS Studios Inc. or the "Star Trek" franchise. The STAR TREK trademarks and logos are owned by CBS Studios Inc.