Priority One Podcast //

Trek It Out – Episode 02 – Walter Koenig
Trek It Out – Episode 02 – Walter Koenig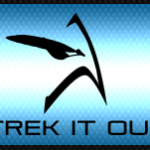 Podcast: Play in new window | Download (Duration: 43:29 — 39.8MB)

03 August 2012 | Welcome to the second installment of Trek It Out! Trek It Out is a production of the Priority One Staff and hosted on www.priorityonepodcast.com. Trek it Out is conceived as a general interest Science Fiction podcast. In producing this show, our intention is to provide an outlet for news, interviews and opinions on topics that are not directly related to the main interest of Priority One, Star Trek Online.  Trek It Out will not at this point be a weekly show. We will produce new Episodes of Trek It Out as the opportunity for great interviews and interesting topics presents itself.
This episode on Trek It Out, we interview an icon from the Star Trek Universe – Mr. Walter Koenig!  Best known for his role as Pavel Chekov on Star Trek: The Original Series, Mr. Koenig joins us to discuss his latest endeavors. We discuss everything from Star Trek to his love for writing.  Speaking of writing, be sure to check out Mr. Koenig's latest project: a graphic novel titled, Things to Come #1!
Why wait any longer… Let's go Trek It Out.
1 Comments
ON "

Trek It Out – Episode 02 – Walter Koen...

"
Our Sponsors
Want to advertise on Priority One?
Get in touch with us »
Latest Tweets
"Waiting for the servers to come back online? Download Priority One Episode 128 | Sela of Approval
http://t.co/JypbllVIhp
"
Copyright © 2013 Priority One Podcast.
Star Trek Online ™ & © 2012 CBS Studios Inc. All rights reserved. STAR TREK and related marks are trademarks of CBS Studios Inc.