Priority One Podcast //

The needs of the one…
The needs of the one…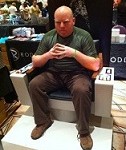 Podcast: Play in new window | Download (Duration: 3:48 — 3.5MB)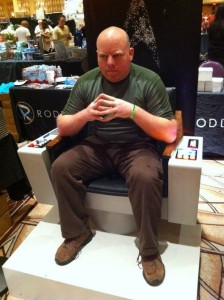 Our community has come together to help each other through the harsh realities of life so many times before. This is one of those times.
Jesse Heinig, Star Trek Online developer, frequent guest on Priority One,  developer on so many games we have loved in the past, from Fallout to Mage and Vampire the Masquerade, is undergoing an extremely painful and debilitating condition and series of surgeries.
We have known Jesse for some time through Priority One, but we really got to know him as a person at the 2012 STLV Convention. And I simply don't have words to describe what a wonderful, imaginative, smart and funny man he is.
And judging by the outpouring from the community, I'm not the only one. Jesse's friends over at the Dying Kingdoms page have put together a ChipIn project to help Jesse recover from this condition. As if the medical expenses weren't enough, he has been out of work for many weeks now and will need extensive physical therapy before he can return. The bills however, continue to mount.
We ask that you show your love in the comments on this thread or on the Dying Kingdoms page, keeping Jesse and his loved ones in your thoughts/prayers, and contribute what you can to help support someone who has created so much joy in our communities.
You can contribute on the Jesse Heinig ChipIn page, here.
http://pascalekrieger.chipin.com/jesse-heinig
Thank you for your thoughts and support. Take a listen via the player or download option at the top of the page for a special message from Jesse's friends.
Get better soon Jesse, we miss you. LLAP
The Priority One Team.
3 Comments
ON "

The needs of the one…

"
Our Sponsors
Want to advertise on Priority One?
Get in touch with us »
Latest Tweets
"Waiting for the servers to come back online? Download Priority One Episode 128 | Sela of Approval
http://t.co/JypbllVIhp
"
Copyright © 2013 Priority One Podcast.
Star Trek Online ™ & © 2012 CBS Studios Inc. All rights reserved. STAR TREK and related marks are trademarks of CBS Studios Inc.