Priority One Podcast //

Priority One Production Team
– THE CAST –
---
ELIO "ELIJAH" LLEO // Exec. PRODUCER & HOST
Elio, is a native of Northern New Jersey and a graduate of Kean University, having earned his Bachelor of Arts in Theatre Performance.
Over the last five years, Elio has worked tirelessly to produce Priority One Podcast – the premiere Star Trek Online podcast. Whether it was recruiting and managing the global team of talented volunteers, arranging interviews with special guests, finding sponsors or managing crowd funding, or writing content for the podcast, Elio had a hand in it all.
A long-time Trekkie, Elio has been watching the series since he was a child and sneaking in late night back to back episodes of TNG reruns. He finally embraced the Trekdom in college and spent many hours not studying to watch the various series.
---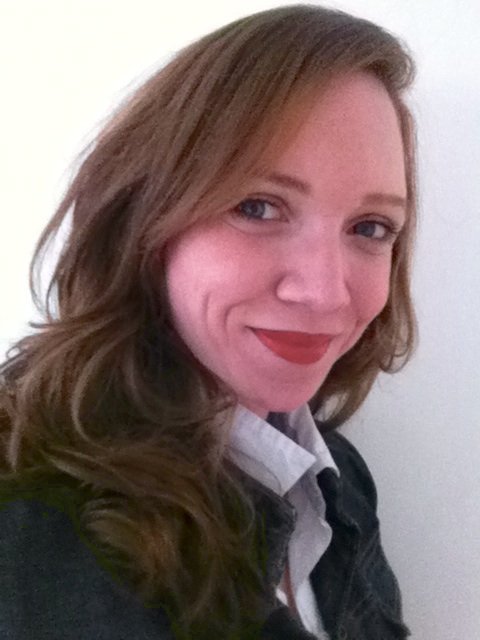 KENNA // PRODUCER & HOST
Kenna is a gaming enthusiast whose love of games led her to start livestreaming and making videos on YouTube. She joined Star Trek Online in 2014, and it was the first MMO she ever played; now she calls Holodeck her second home.
Star Trek: The Next Generation was Kenna's first experience of Star Trek. She discovered it when she was in high school and was instantly a fan. She's been a Trekkie ever since and recently attended her first con, in London 2014.
Kenna was born in Washington, DC but now resides in South-West England. Having earned her degree in aerospace engineering from Cornell University, she still retains an interest in all things space science.
---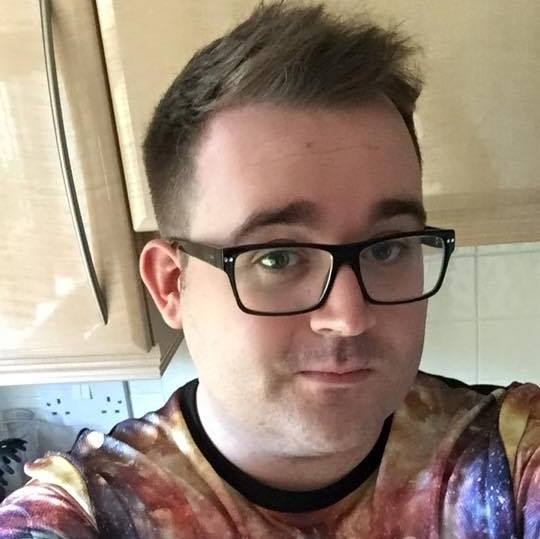 MARK // HOST
Part of the original two-man team that created Priority One Podcast, Mark has made a triumphant return to deliver the best of Star Trek Online news.
Mark has been playing Star Trek Online since launch and beyond; having play-tested during Beta. His passion for Trek extends beyond the game and his favorite series is Star Trek: Voyager.
---
COOKIECUPCAKES // HOST
In the last two years, Cookie assisted in the development of Priority One Podcast with Livestream Events, in-game community engagement, video production, event coverage, and overall show improvements.
A long-time Trekkie, Cookie enjoys attending conventions in full TNG Era Medical Officer regalia! When not attending conventions or producing a show, you'll find Ms. Cakes in Star Trek Online!
---
– THE CREW –
ELLIOT TAN // SENIOR ADVISOR
Elliot Tan was the glue that kept Priority One Podcast together during the first transition. Acting as producer, editor, content creator, and leader, Elliot ensured that the new crew (James & Elijah) stayed on course.
Nowadays, Elliot works behind the scenes with Elijah, Tony, Lennon, and Cookie to ensure that all Priority One Productions stay true to their mission: To entertain, educate, and represent the best of the community while having fun!
---
ANTHONY HUNTER // LEGAL ADVISOR
Originally hired to be Priority One's video director, Tony became a host because he just would not stop talking. Seriously. He's now flexing his hosting muscles on Priority One's sister podcast, Guard Frequency. It's a pretty good show, you should check it out.
Tony believes that the best movie of all time is The Princess Bride (inconceivable!) and that the best Star Trek movie is Wrath of Khan, but First Contact is a very close second.
---

ADMIRAL WINTERS // PRODUCER & CHIEF AUDIO ENGINEER
Michael McDonald (aka Fleet Admiral Winters) hails from the beautiful island of Ireland near the west coast in County Sligo, the home of W.B. Yeats. Michael is a Military man having served since March of 2003. Michael has completed several Tours Overseas, which include 2 Tours to Liberia and Sierra Leone.
Michael is a lifelong Star Trek fan and his passion for Trek is part of the reason he decided to join the Military. Growing up watching TNG he just couldn't get enough of it. While TNG will always be the reason he got into Star Trek he can't say that it is his favourite Star Trek show. It is a toss up between TNG and DS9. Michael has been a gamer pretty much since childhood and was introduced to STO around the release of the first expansion to the game "Legacy of Romulus" and has been playing ever since. It is his first MMO but he has embraced it 200%.
Michael is the Fleet Admiral for Starfleet Task Force 1 and is extremely proud of of his members and senior Admirals for all their accomplishments. Star Trek Online has offered Michael many new opportunities and challenges such as creating two websites for two Fleets and now being a Producer and Chief Audio Engineer for Priority One Podcast.
---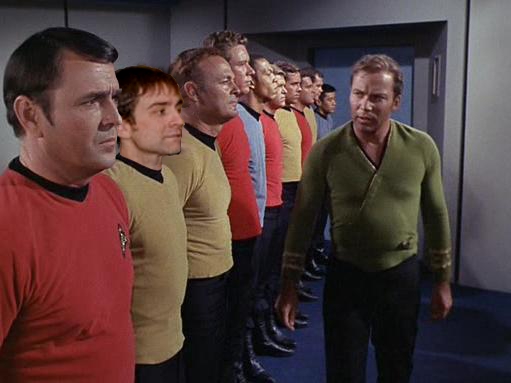 JAKE MORGAN // WRITER & Asst. AUDIO EDITOR
Jake is a life-long trekkie, Day one STO-er, and huge fan of Priority One. Star Trek TOS helped shape young Jake and he finds it astounding that a show originally airing in 1966 taught a boy in the mid 80's so very much. It taught him the pettiness of racism, the importance of understanding, and gave hope that we, as a people, can overcome our shortcomings to achieve greatness. Most important, though, TOS taught us all that passion is squeezing a womans shoulders uncomfortably and jamming ones head to anothers so hard it was as though one were trying to kiss spine. Jake's wife thanks James T. Kirk.
Jake is excited and humbled to be able to work with a group as professional, entertaining, and welcoming as Priority One, and has 'geeked' several times when he considers he has the opportunity to contribute to a show he loves.
---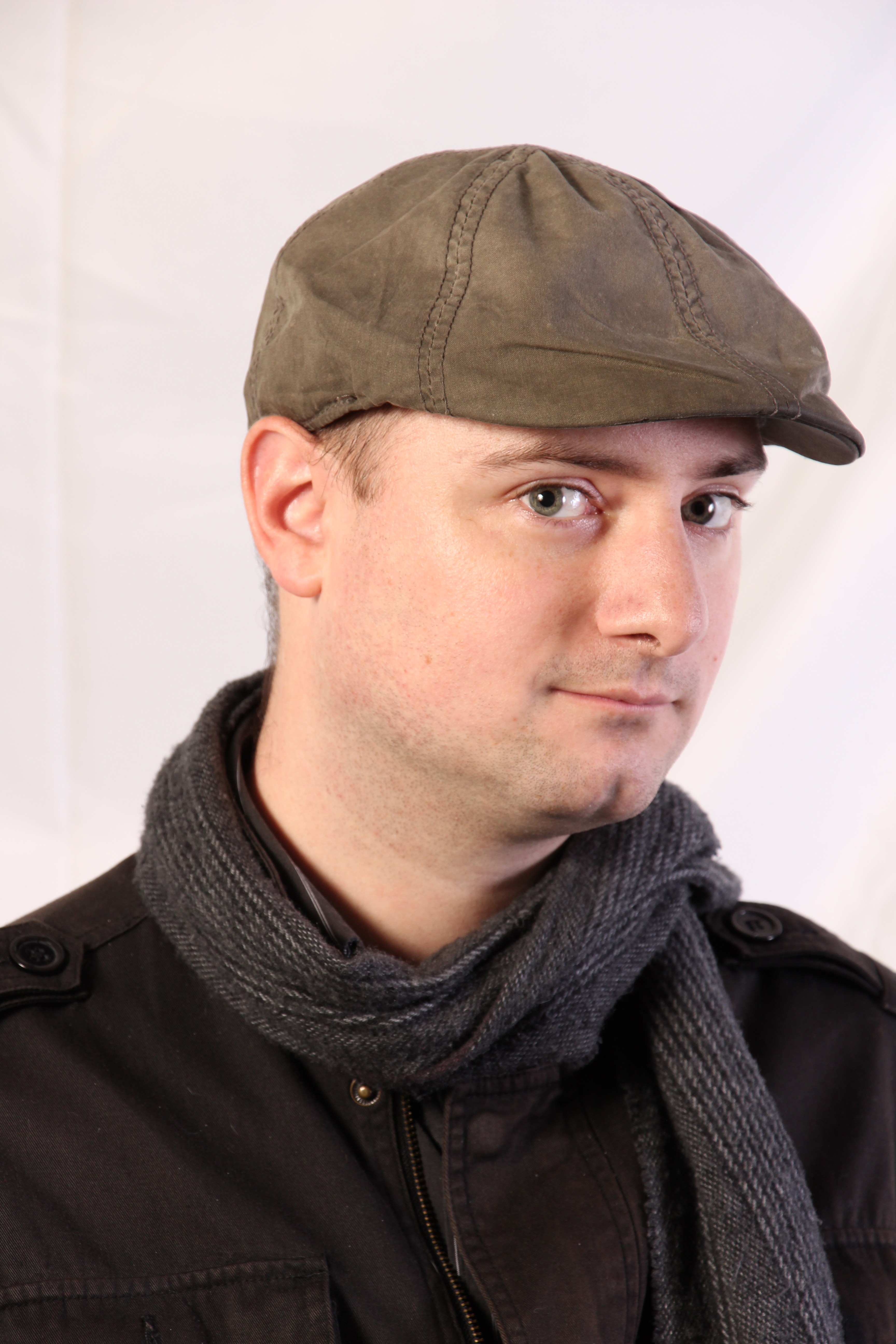 BRANDON PARKER // Asst. AUDIO EDITOR
Brandon "aileronroll" Parker started out blogging for different sites, such as Destructoid, IGN and Rooster Teeth before landing at Front Towards Gamer as a writer, associate editor and podcast producer. He joined the Priority One Podcast crew in May of 2015.
---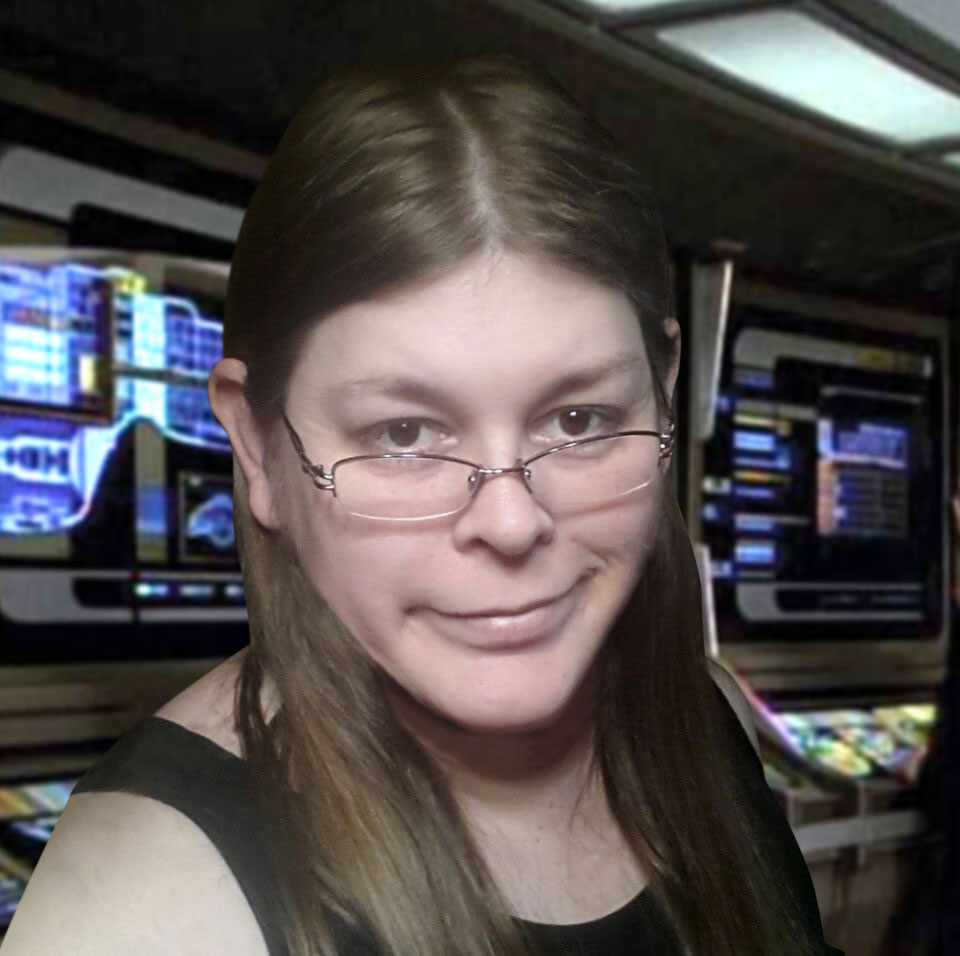 AZMARIA // Asst. AUDIO EDITOR
Azmaria is a long time Star Trek fan, having started watching TNG with her mom when it first came out. As the years went by, her love continued to grow for the ideals and the adventure that Star Trek continues to represent and promote. She now leads two writing groups and is a member of several others so as to not only tell her own Star Trek stories, but to help others tell their own unique stories.
Along the road, she's had innumerable hobbies that aided her specifically in her pursuit of all things Trek, including prop electronics building, costume design, sewing, jewelry crafting, writing, graphic arts, and many others. She's been involved in audio editing and songwriting since 2007 when she decided to try her hand at recording her poetry to the sounds of nature. Her heroes growing up were always the science minded characters in Star Trek (Spock, Data, Jadzia Dax, and Seven of Nine), each one playing a pivotal role in her choices growing up and as a young adult.
---
GAVIN LeWARNE // Asst. AUDIO EDITOR
Gavin has been a fan of all things Star Trek since childhood, growing up with the TNG era series. He always looked up to the engineering characters and the work ethic portrayed by them on the shows, and embraced it into adulthood, ultimately leading him into a career he loves.
With a background in engineering and electronics, He currently works as Technical Manager for an independent cinema in the South-West of England. He also consults and freelances for a national Digital Cinema installation and service company, installing, repairing and servicing Digital Cinema Projectors, Servers and Audio equipment across the UK.
Gavin has played STO on a regular basis for 4 years, and recently decided to join the Priority One fleet in the game after listening to many podcasts.
As a huge Priority One fan, he was thrilled to be accepted as part of the Audio Team, and finds the work interesting, as it is another perspective – "the other side" of his day-to-day work with Cinema and content presentation. He also listens to the back catalogue of the shows when commuting for work around the country as he finds it more relaxing and makes the long journeys seem shorter.
He regularly makes his Dog, Leelou Dallas, listen to the live shows with him.
---

LENNON RICH // WEB PRODUCER
Hailing from Bristol, UK, Lennon first joined Priority One as an audio assistant before moving in to production and web development.
A mobile software developer by trade, outside of work Lennon enjoys geocaching, playing the ukulele and get his hands involved in anything technical in the theatre. Lennon got his first taste for MMOs way back in the days of Meridian 59 before moving on to Anarchy Online, and has played pretty much every MMO that's published a demo since.
He first got interested in Star Trek when he was 4, and his dad would let him stay up past his bed-time if Lennon would watch "Captain Kirk" with him. Lennon has also often said that if it wasn't for Geordi LaForge, he never would have gotten into IT and programming.
Lennon also claims to be the world's biggest Tolkien fan (though he now might have a rival in Stephen Colbert) and has a passion for learning languages.
---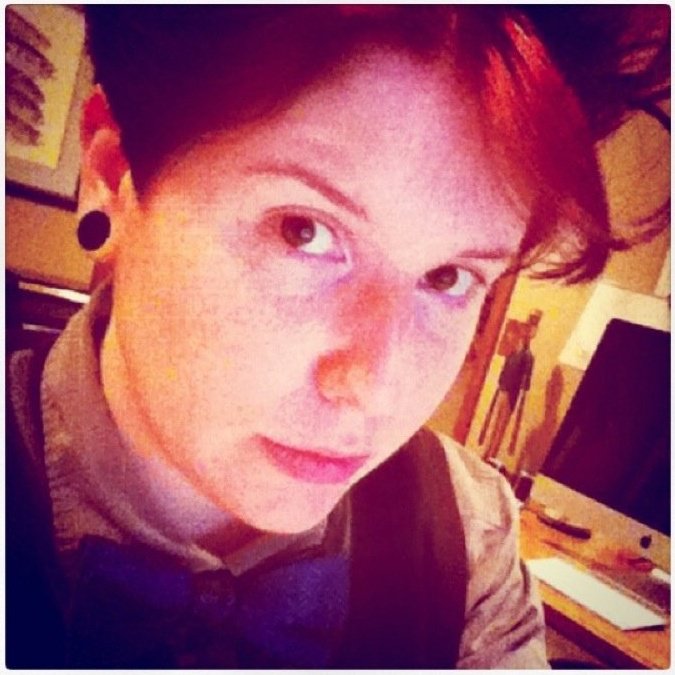 KATE L. HAYES-HUER ("ELL") // STATIC CONTENT MANAGER
Kate hails from south of Boston, where they live with their wife, Robyn, and a small menagerie of animal friends. They attended Savannah College of Art and Design and Bridgewater State University, where they earned their B.A. in Art, concentrating in graphic design and handweaving.
A lifelong Trek fan, Kate rediscovered their love for the franchise while watching reruns of Deep Space Nine on cable in college. Kate and Robyn have been attending science fiction conventions as their Andorian alter-egos Ell and Vynni since 2005. The two recently launched their own chapter of Klingon Assault Group and started The Farthest Star, a blog about their adventures, both geeky and culinary.
Kate has been a gamer since childhood, but tends to prefer single-player console games and overcomplicated board games to MMOs, occasionally making an appearance on STO or Defiance.
---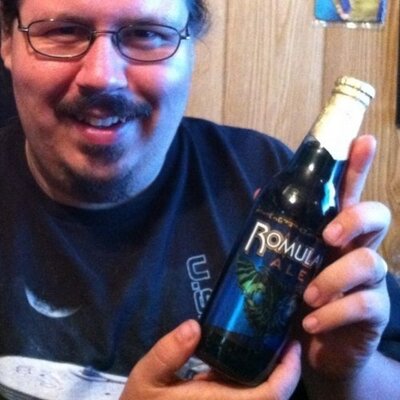 HENRY POMPER // GRAPHIC ARTIST
A Priority One Podcast listener since episode one, Henry was thrilled to be brought on board after meeting Elijah and Jayce at the Star Trek convention in Cherry Hill, New Jersey in 2014.
Henry is a life long Star Trek fanatic. His home office and design studio are covered from wall to wall and floor to ceiling with his massive collection of Star Trek memorabilia. His prized collection includes ships, figures, film cells, props and a razor sharp batleth. His favorite movie is 'The Wrath Of Khan'. His favorite Trek episode is 'A Piece of the Action'.
When he's not designing graphics for Priority One, he's running his own successful freelance design company. Over the course of his 20 year career as freelance designer he has worked on lots of projects including apparel design, print media, video and the web. Henry is also an accomplished programmer with six published games for the Windows Phone platform and current projects for iOS.
---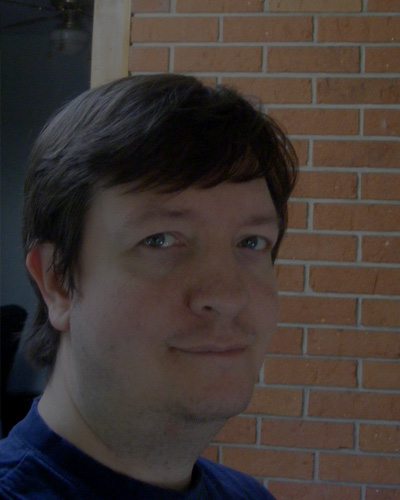 JASON SMITH // Asst. GRAPHIC ARTIST
Jason grew up in the Ontario, Canada. He enjoy sci-fi like Doctor Who, Babylon 5 and of course all parts of Star Trek. He played many MMOs from Everquest, City of Heroes and currently Star Trek Online
When not playing MMOs, He works on drawing, painting and most recent started doing art work with photoshop and/or illustrator
---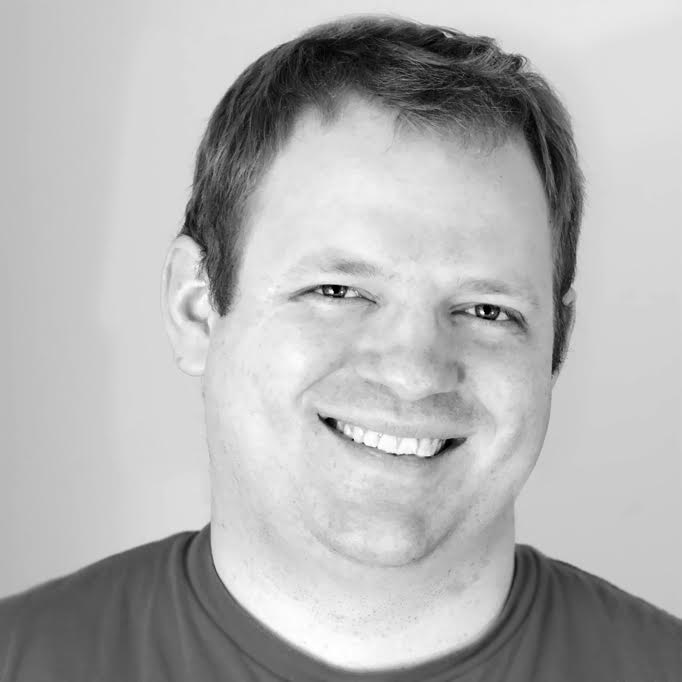 JONATHAN TOWRY // CARTOONIST
Jonathan Towry grew up in San Diego California, his dad was very much into comics and Sci-fi, and he passed that passion on to his son. Jonathan spent most of his time reading comics and sci-fi books and then drawing from his imagination, creating his own worlds. Star Trek was a natural fit for him, and he would watch reruns of the original series whenever they were on TV. When he was about 8 years old Star Trek: TNG started and Jonathan's love of Trek was solidified.
Video Games have also been a big part of Jonathan's world. When the NES first came out, his dad bought the family one and he has continued playing games down to this day.
Jonathan started with STO when it went free to play. It's his first MMO and still his favorite.
Jonathan currently lives in Raleigh North Carolina with his wife and two sons. He works as a computer trainer by day and a graphic designer by night.
Websites: towrydesigns.com | picklemangames.com
Twitter: @towrydesigns | @picklemangames
---

JERRY L. TILLMAN, Jr. // VIDEO EDITOR
A native of Florida, Jerry was introduced to Star Trek through his father's library of TOS VHS tapes.  He followed the resurgence of Trek from the first TNG episode through the launch of Voyager.  He came back to the Trek fold in 2001 and got hooked into Enterprise.
Gaming since he was old enough to use a keyboard, STO is his first and only MMO experience and, although he bought it at launch, has only been truly active since just before the Legacy of Romulus Expansion.  A proud member of the fleet Task Force Defiance, you can find him in-game and always ready to lend a hand.
---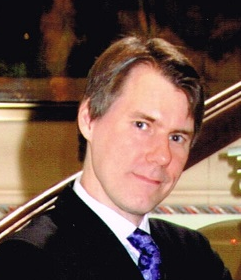 HAYDEN JONES // APP DEVELOPER
Hayden was born, raised and educated in Toronto, Canada where he resides with his wife and their two children (one of whom, may share a name in common with a Star Trek character). There he works for a financial services company, where he happily develops software.
Being a big fan of Star Trek, he purchased a copy of Star Trek Online when it was launched. Even though he stopped playing the game after the first three months, he continued to listen to multiple podcasts about it, so he could track its development. Like many others, he rejoined the game when it went free to play.
Hayden is currently lending his skills as a software developer in order to develop a mobile app for the Priority One Podcast.
---
– CONTRIBUTORS –
---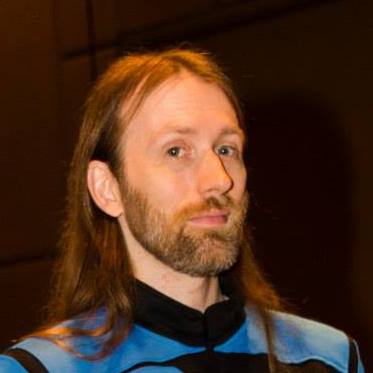 JAYCE // LITERARY REVIEWER
#nobio
Jayce has been a Trek fan since childhood, watching TAS and TOS reruns with his dad and taking time out during a family vacation to go back to the hotel to see Encounter at Farpoint. Similarly a gamer since coaxing crackles and pops out of an Intellivision, he started playing MMOs with EverQuest and tried many before settling on STO prior to launch.
Having always enjoyed the more analytical characters like Spock and Data, Jayce enjoys elegant ship builds (especially if they combine nods to canonicity alongside the min-maxing), crafting and inventory management. Just kidding, no one likes inventory management. Also, his mom still teases him about his teenage crush on Doctor Crusher. C'mon, it's right in her name!
---

Dr. ROBERT HURT // SCIENCE ADVISOR
Born and raised in North Carolina and a graduate of UCLA, by day Robert works at NASA's Jet Propulsion Labs.
He says he can't remember a time when he wasn't devouring anything with pictures of planets, nebulas, or galaxies, and blames it all on Mr. Spock who was kind of a role model growing up, demonstrating that science was a pretty cool thing to be good at.
Besides his research interests in astronomy, Robert has long been a hobbyist in art, graphics, and photography. Growing up reading about special effects, Robert was delighted to have software on my computer that allowed him to visualize alien worlds. But sometimes your hobbies can catch up with your professional life. By the time the Spitzer Space Telescope was ramping up for launch, Robert took the position of visualization scientist for the project.
---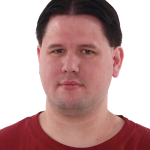 STEVE ROBERTS // QA
Born in the highlands of Scotland, Steve was mainly brought up in East of England, UK. Steve works in IT in both a full-time and part-time capacity as a Technical Development Specialist and Software Engineer.
Although Steve had seen numerous and sporadic episodes of TOS, TNG and DS9, he did not find his love for Star Trek until his late teens when he started watching Star Trek Voyager (before people's minds hit the gutter it was pre-Jeri Ryan joining the crew!).
Steve learned about and joined Star Trek Online, his first MMO, in June 2011 and has enjoyed playing since then. Before playing STO, Steve mainly played console games with his favourite being the Metal Gear Solid series on the PlayStation consoles. Since joining STO, Steve has become a quite an active member of the community where he has helped to promote STO podcasts, written a guest blog on the STO and StarTrek.com web site and hosted multiple community quizzes.
---
– COMMUNITY PRODUCERS –
ISAIAH DORSCH // ASSOCIATE PRODUCER
NAVYBOATSLEW // ASSOCIATE PRODUCER
---
– RETIRED VOLUNTEERS –

SKIFFY // RETIRED – Technical Engineer
Skiffy is a two-time Emmy award winning sound engineer who when asked to give a small bit of info about himself for a biography said "My entire life I've aspired to gain enough fame to where people would write wiki pages for me. I'd never have to write a bio again — and resumes? Forget it, we have IMDB for that!"
Unfortunately Wikipedia doesn't (yet) have a page for James Skifter, so for now this mysterious man will have to remain an enigma…
---

BEN CHURCHILL // RETIRED – Chief Audio Editor
Hailing from Melbourne, Australia, Ben has a Bachelor of Arts in Recording Arts and is an Audio Engineer working in the film and television post-production industry. He specializes in dialogue recording and editing for films, TV dramas and animation.
Ben has been playing STO since June 2013, and it is the first MMO he has played. He is a proud member of 12th Fleet. Although he loves all of STO, some of his favorite parts of the game are ground combat, story missions, and crafting. Ben's love for Star Trek began when watching TNG on air when he was a young teenager. Ben's Dad talked about Captain Kirk, so then TOS reruns were watched. TNG has always been Ben's favourite series and "Best of Both Worlds" remains as one of his favourites.
A bit of a fitness freak, Ben trains in Brazilian Jiu-Jitsu and likes to compete in competitions in Australia. He is a novice astronomer and other interests include music production, sci-fi, Formula 1, rugby, most sports really, and long walks on the beach.
Leave us a voice message!
Copyright © 2013 Priority One Podcast.
Star Trek Online ™ & © 2012 CBS Studios Inc. All rights reserved. STAR TREK and related marks are trademarks of CBS Studios Inc. This website is not endorsed, sponsored or affiliated with CBS Studios Inc. or the "Star Trek" franchise. The STAR TREK trademarks and logos are owned by CBS Studios Inc.