Priority One Podcast //

A New Captain Takes the (Blog) Helm
A New Captain Takes the (Blog) Helm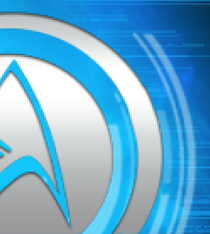 Greetings, captains! I'm Captain Mina Whitby of the Federation starship Hearken, a communications relay vessel currently on patrol in the Alpha Quadrant. I've recently received additional orders to be your blog captain here at Priority One.
What does that mean? It means every week, I'll be bringing you additional information on and insight into topics discussed in that week's show, along with any updated information. I'll also talk about the franchise as a whole: what I've loved, what I've disliked, and what's currently driving me up the wall.
I don't currently have access to Star Trek Online, so I'm not currently planning too much coverage on that front, except to notify you of major updates and patches. If I do get access to it, I will definitely try it out. I have to admit I've never played before, so I'm sure to amuse you all with my general confusion and cluelessness.
More to follow shortly!
Whitby, out.
3 Comments
ON "

A New Captain Takes the (Blog) Helm

"
Leave us a voice message!
Copyright © 2013 Priority One Podcast.
Star Trek Online ™ & © 2012 CBS Studios Inc. All rights reserved. STAR TREK and related marks are trademarks of CBS Studios Inc. This website is not endorsed, sponsored or affiliated with CBS Studios Inc. or the "Star Trek" franchise. The STAR TREK trademarks and logos are owned by CBS Studios Inc.